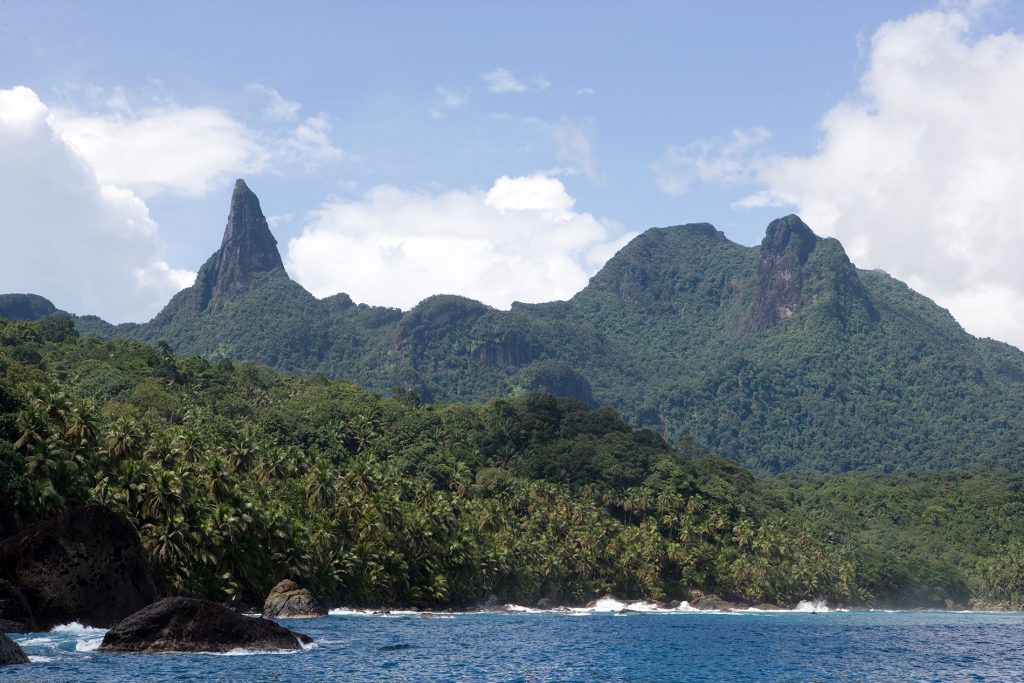 Terrestrial excursions
The island boasts a unique combination of natural and cultural features which can be explored through our terrestrial activities.
A large amount of the island is covered by primary forest, particularly in the south, which has a dramatic mountainous landscape formed from the solidified magma chambers of the extinct volcanoes. The forest, protected by Príncipe biosphere reserve, has a rich diversity of plants, insects, reptiles and birds many of which are found nowhere else in the world.
The islands were uninhabited until the 16th century, when discovered by the Portuguese. Cocoa, coffee and coconuts were grown and cultivated on the island, and many old plantations are still present, in various states of disrepair, displaying colonial Portuguese architecture.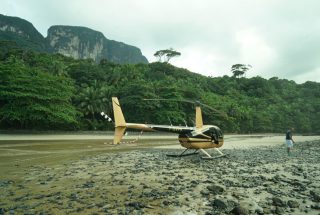 Helicopter
Different possibilities for conservations tours with a helicopter including a scientific presentation to showcase the island and the conservation projects that Roça Belo Monte supports.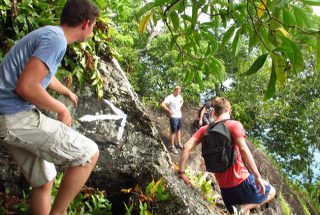 Hiking excursions 
A variety of hiking excursions is available, varying in difficulty, distance and duration. Trails are accessed by quadbike, or 4×4 vehicle provided by the hotel. Nearer to Belo Monte, there are several shorter walks through the forest with spectacular views of the ocean below. An overview of hiking trails is available upon request.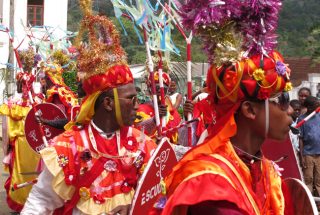 Cultural excursions
Cultural trips are available to learn more about the people, culture and history of Príncipe.  A special mention deserves the São Lorenço Celebration held in mid August. Once brought to the island to entertain the Portuguese settlers, this true epic street theater is performed once a year by the entire population of Príncipe. On August 15 and on the last Sunday of August the city of Santo António is turned into a stage for the largest festivity of the year, the Auto de Floripes, also known as São Lourenço..
Our cars have seating space inside for four persons and on the back for six, including the tour guide.
If you are looking for more adventure, it is possible to rent a quad bike. All quad tours will be accompanied by a tour guide on a quad. You will get safety instructions and a short quad drive lesson before you leave.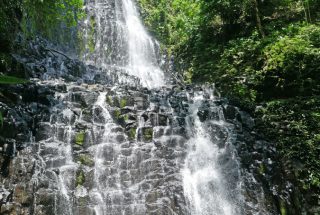 Combination excursions
Our terrestrial excursions (car, quad bike, hiking)  aim to combine the best of Príncipe's sights and offer you a unique experience. An overview of excursions and highlights is available upon request.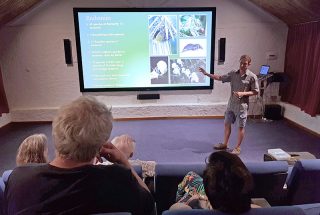 Conservation presentations
Join us in the Roça Belo Monte auditorium for scientific presentations about the conservation projects we support.