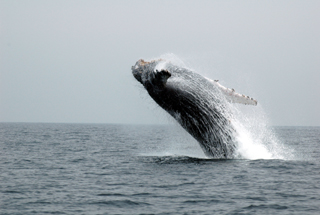 Whale Watching
From mid-July to mid-September, humpback whales visit the coastline of Loango National Park. Go out on a boat with our skipper to look for these inquisitive, playful mammals and learn more about them.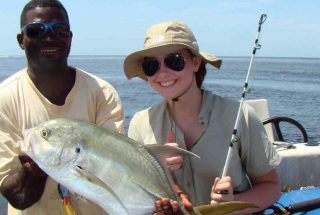 Fishing
Go out in a boat through the swell to get to the best fishing areas. Fishing is generally best in the rainy season (September – April), peaking from November to February, with a high number of fish feeding around the mouth of the lagoon. The species richness during peak season offers the opportunity to catch a number of species on fly, with the exception of bull sharks, guitar sharks and catfish (caught mainly on bait).
We only allow sustainable fishing methodologies and operate through a catch-and-release policy for large and/or rare species.