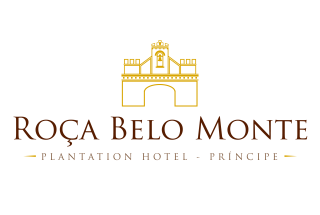 Príncipe
Príncipe Island is situated off the coast of West Central Africa and forms part of the twin island state of São Tome & Príncipe. With its small, charming population and heart-warming culture, the island is ready to share its rich history and breathtakingly beautiful surroundings with the discerning traveler. As the closest tropical paradise to Europe, crime free and unaffected by political and religious instability, this safe and unspoiled island is mainly covered by thickly forested area that forms part of the Obo National Park (with the dramatic peaks and slopes one can expect a true Jurassic Park experience), cascading down to some of the most idyllic beaches in the world.
Roça Belo Monte
The exclusive boutique hotel with its authentic service and style, classical architecture and elegant designs is the preferred starting point to numerous excursions and expeditions to explore this unique and sensitive eco-system.
The friendly and professional service, true heart-warming hospitality and a practical yet passionate conservation approach will ensure an unforgettable and life enriching experience in one of the most unique places in the world.
Explore our room types here.
Explore our facilities here.
Your journey starts at Belo Monte Plantation Hotel.
Banana Beach
Standing guard over five of its own beaches, including the world famous Banana Beach, the impeccably stylish and luxurious Belo Monte Plantation, has become the preferred gateway to this unique island destination.
Address RBM
Região Autónoma do Príncipe
São Tomé e Príncipe
Tel nr: + 239 225 1152
belomonte@africas-eden.com